machines for feeding, ironing and folding flat items and systems for automatic sorting •
ALGITECH S.r.l. deals with flatwork folding installations for industrial laundries in Italy and abroad.
Namely, it is specialised in manufacturing machines for feeding, ironing and folding flat items and systems for automatic sorting and full handling of finished product.
We pay utmost attention to studying dedicated solutions tailored for each client, from a single machine up to a full installation, in order to ensure high performance and elevated quality, always.
Fully aware of the importance of after-sales service, our strategic goal is a timely response for the supply of spares, service and technical assistance both over the phone and at client's plant.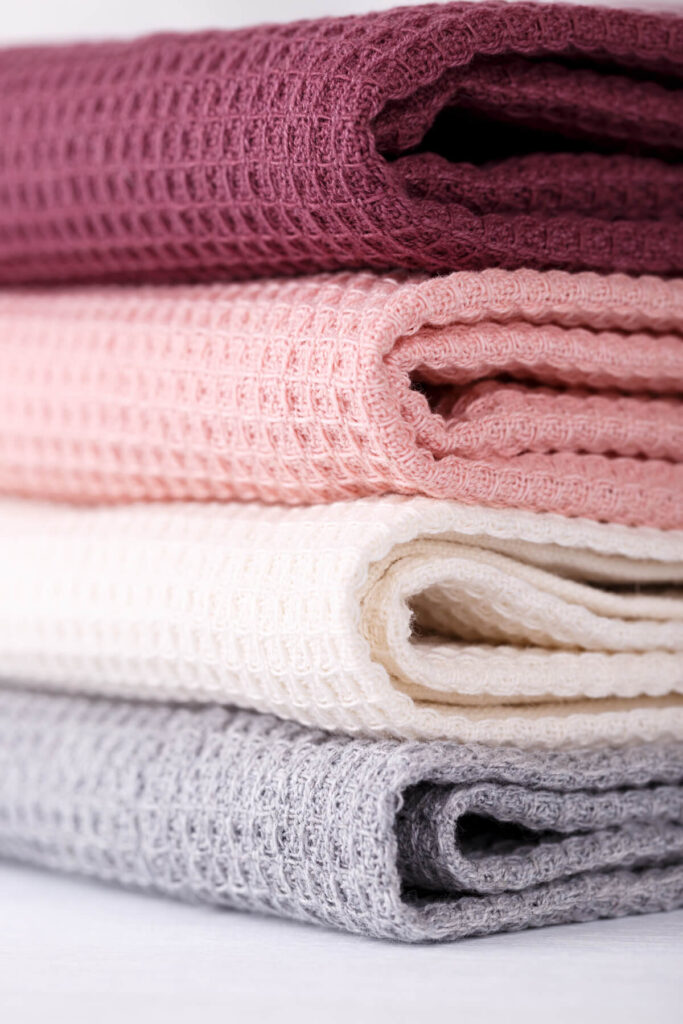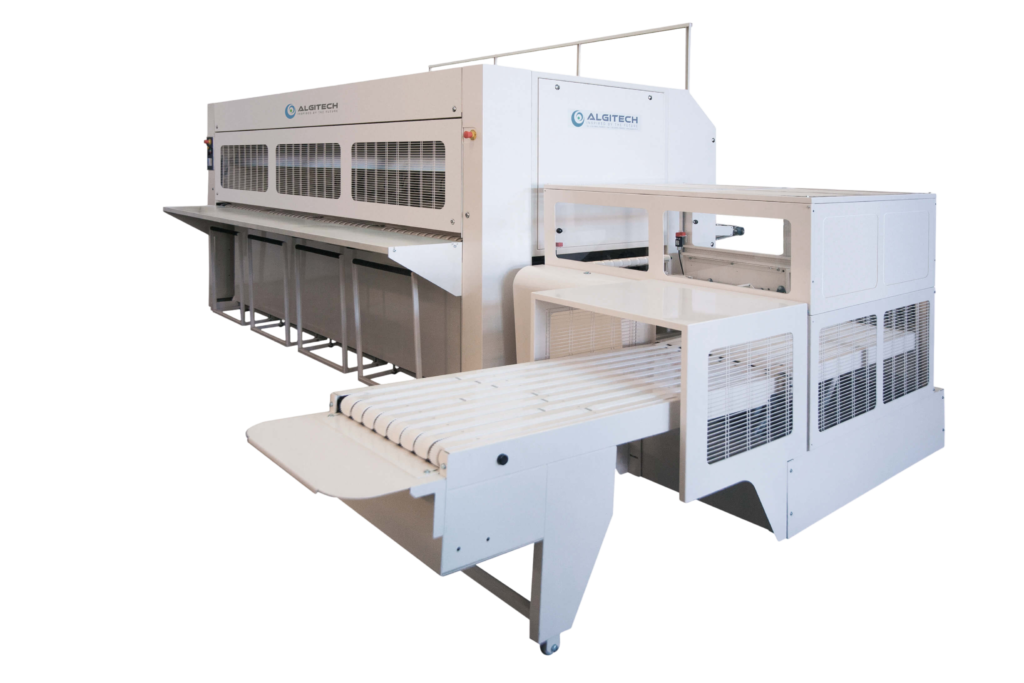 We have started a research work to learn what's new, and we did it our way talking with clients worldwide and talking about what we wish to have on our machines. We have committed to re-think everything innovation and modern technology can offer to a machine. We carried out many tests, dozens of clients have contributed with their experience to our project to have a good machine … a great machine.
Our technical department is the creative core of the company. Here, any mechanical and technological component of our installations is born with the support of the most sophisticated design technologies. From prototyping to fine-tuning of electronics and software, from assembling to final testing, each stage of the production cycle undergoes precise and accurate controls pursuant to our quality policy.
Consultancy and Prototyping
We at Algitech do not just make machines. We offer you an overall service of consultancy and prototyping. Through a preliminary study we define the requirements of each laundry so as to offer a final product tailored to suit our clients' needs. Recently we are making consultancy for the safety and compliance to standards of machines and/or installations, which is a top priority issue in workplaces.
Service is unique, just like your Algitech machine. Learn more about the advantages of our tailored assistance. Technical interventions are prompt and reliable and are scheduled and carried out according to the specific requirements or our clients, always being transparent as far as cost-effectiveness is concerned.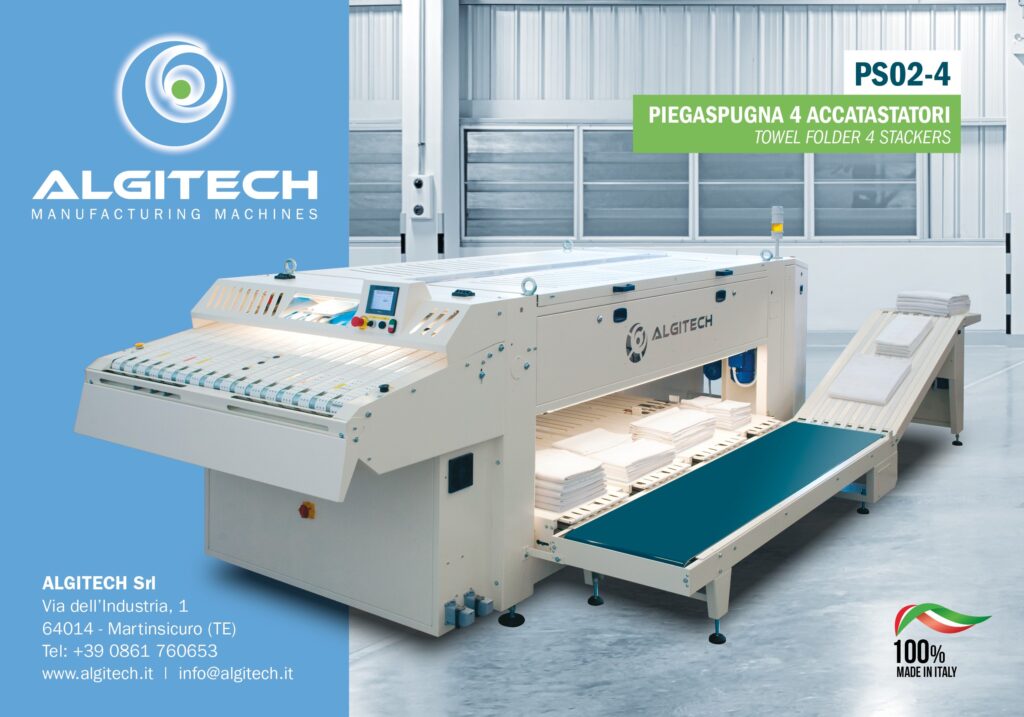 A towel folder made to meet the requirements of our customers, with unique features.