Our company was born from an over ten years experience in the industrial laundry sector of engineers and technicians skilled.
When a product is made by people who think their work is important, this will inevitably be a high quality product. •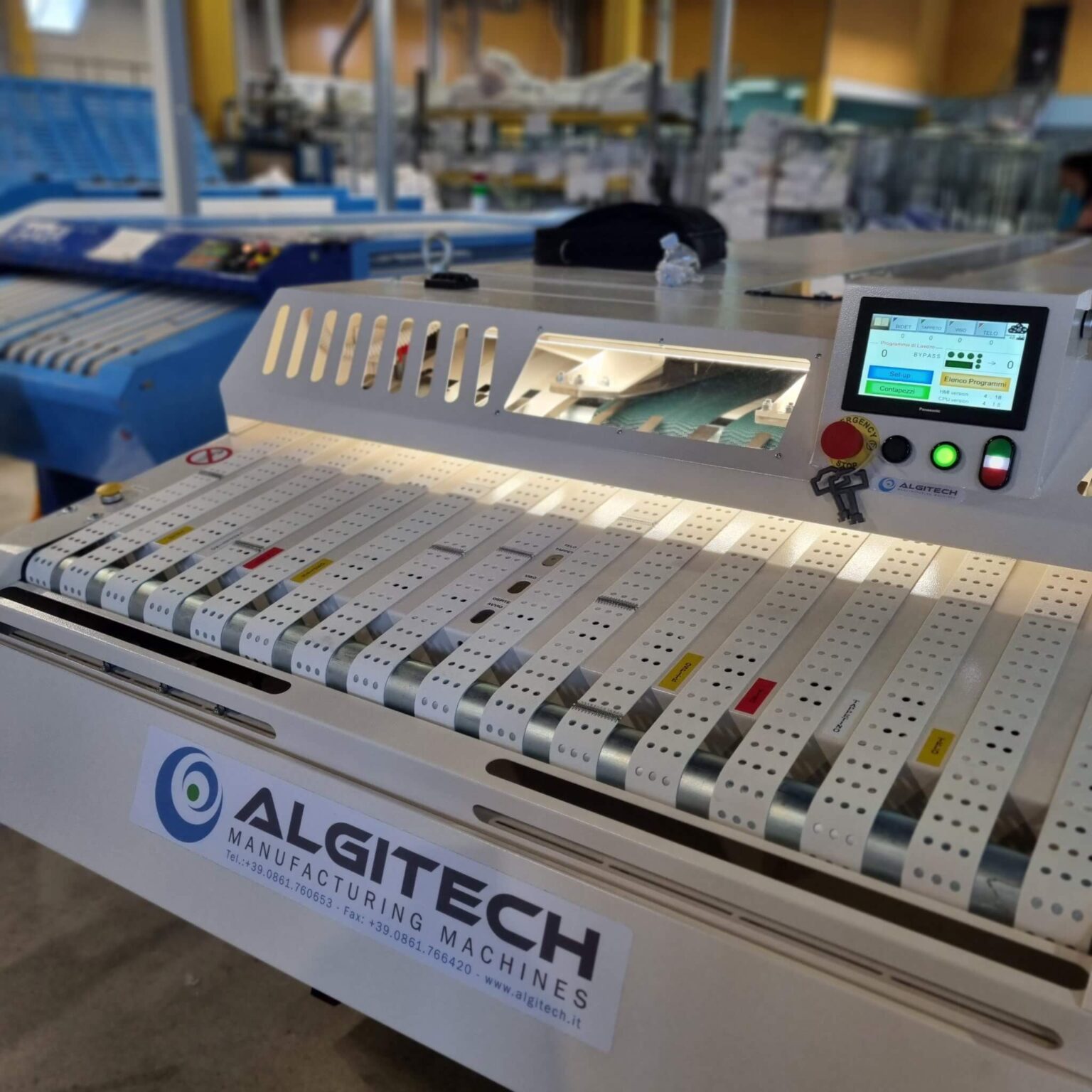 Algitech is specialized in designing and manufacturing machines and installations and can supply technical assistance and spare parts.
Professionalism, expertise, a direct dialogue with our clientele and the use of well-tried and tested products ensure the high quality of our work.
Our company's policy is based on client satisfaction and on reliability and continuous development of products.
Design flexibility, creativity and dynamism allow us to make tailor-cut machines, involving clients in the design of their machines.
Our structure is made up of specialised leading edge work sections: